Here is a special one thought i'd post it as it needs to be in the records.
Chris Barns who represented Nissan Motorsport Europe in the 1991 Rally of NZ placing 13th.
The car is still in possession of his family, after his very sad passing away and is 100% not for sale.
The car came into New Zealand April 1991 with 1000km dealer KM on the clock.
RNN14-002383
EBYNRRFN14TDAGSC-A
GTI-R RB (Series 1a) Japan
1990-10
KJ7 Ivory White  
Interior: (Blank); (14G) Bonnet Vent Covers; (15S) Steel Wheels; (16C) Close-ratio Gearbox; (18A) ELR Rear Seat Belts
I am not sure if the car was Nissan backed when being built but looking at it, i would say it was. In 1992 i believe the car got Nissans first Gti-r championship victory anywhere in the world.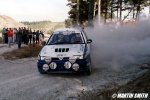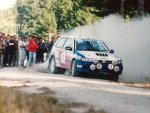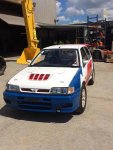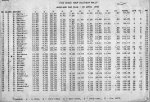 http://tech-racingcars.wikidot.com/nissan-sunny-rnn14-gti-r